Here are some of the best mounts in Star Wars Jedi: Survivor.
Star Wars Jedi: Survivor is a big game where you go to different planets. Even though the planets and some other celestial things are beautiful to look at, getting there on foot can be hard work.
Jedi skills and tools that you unlock later help you get around, but a mount is a great feature that you can always count on. This lets you get to places on the map that are hard to get to and lets you get to your goal faster. In the game, you have a few choices, so you might want to know which ones are better than the others.
Speeder Bike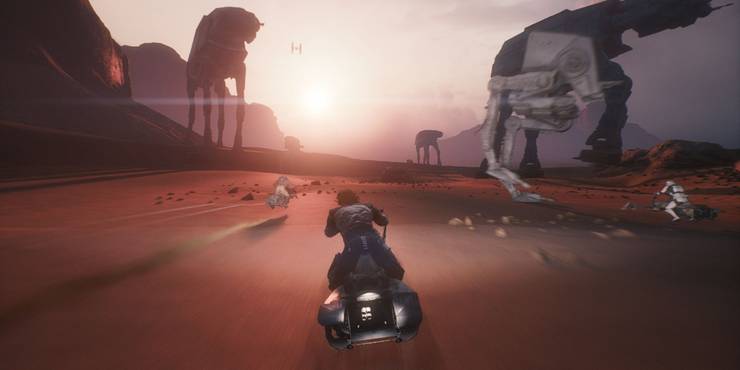 It's always cool when a video game gives you a cool car, and Survivor gives you a speeder bike to ride down the queue. This is the only "mount" that isn't a creature you befriend, but it still counts.
It's great for high-speed chases, and that's exactly what you can do with it in the late game. The stress is on late. You get a hint of it when you first land on Jedha, but you can't use it until a long way into the main quest line.
Even though it's a cool way to get around, it's last on the list because you only use it for a short time in the game. It's exciting, but it's just a small part of a long journey.
You can't call your speeder anywhere else after the passage where it's most useful. Just enjoy the speed and feeling of the wind in your hair while you have it.
Relter and Its Jedha Counterpart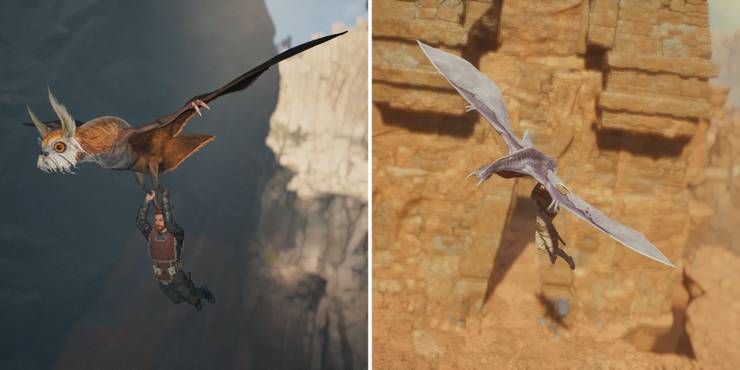 In Funny Shooter 2 game, the Relter is the first mount you meet. The first meeting is tense, but Cal learns that fighting isn't always the answer. He uses a calm attitude, which is really just the Force, to control the Relter, which gives you a new way to get around Koboh.
Relters are a good way to get around high places and fly through the air, but they aren't very useful because you can only stay in the air for a short time before you have to land. To be fair, you are an adult man holding on to the legs of a creature that isn't that big.
There are a lot of them on Koboh, both in the forest and at the main base, so you should be able to hop on a few and fly over the planet to get a great view. Once you've tamed your first Relter, others will offer to help you when you get close.
If you go to the higher parts of Jedha, you will also find a similar critter that has less fur and looks more like a bat. It doesn't have a name, and using BD-1 to read it doesn't show any results. It looks like a Fjor-bat, has grabbing legs, lives in the desert, and has bat-like features, but this has never been proven and its head is very different.
Since it mostly does the same thing as the Relter and works the same way, it gets the same rank.
Spamel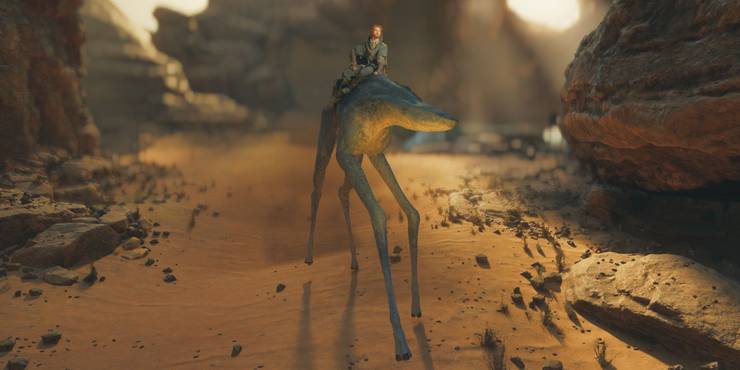 When you go to Jedha, it's hard to miss the Spamel because they are so big and beautiful.
Spamels have been in Star Wars stories for a long time. Famously, Luke and Leia Skywalker rode them into battle. Cal is one of many heroes who have been able to tame one or more of the huge creatures.
Spamels are really raised to be ridden, which makes sense since their name comes from the words "space camel." Their long legs let them move quickly, so they can cover a lot of ground in a short amount of time.
There is a lot to see and do in Jedha. The desert is full of high rocks and interesting places. Because the Spamel is so tall, it's easy to get to these places.
The Spamel is a great mount for another reason: you can make it run faster. Even though it has a lot of good qualities, it is not as good as the Nekko because you can't fight on a Spamel and you can't make it stand still.
Nekko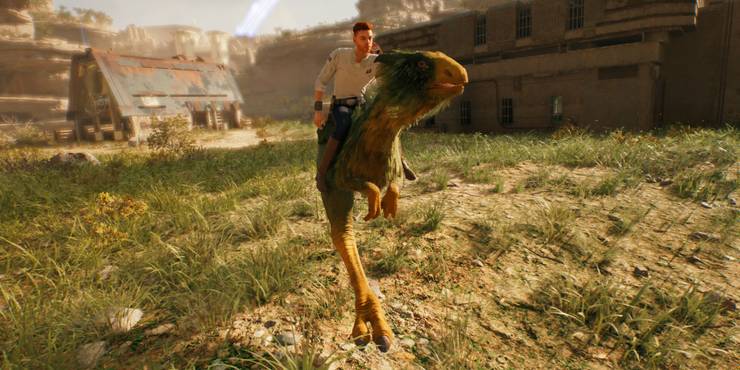 Who says that things you get early in a game are always forgotten? You can find Nekko as you travel around Koboh, and you can pretty much take them with you anywhere on the world. There are still limited areas where they won't follow you, but that's understandable and doesn't make them less useful overall.
Nekkos are beautiful animals that come in many different colours. If you want to keep a Nekko for later, you can take it to the stables and keep it there.
So long as you're in a free outdoor area in Koboh, you can pick them up or call them at any time. You can call for your pet at any time, but sometimes a different Nekko will come down to hang out when you do.
It's not hard to see why the Nekko is the best mount in the game. It's fast, flexible, and easy to use. This is the only mount for adventure that lets you fight while riding.
On top of that, their high jump lets you Jedi flip into places you couldn't reach otherwise, and their speed makes it easy to get around the game's biggest hub. Also, who wouldn't want a bipedal bird that is both cute and royal as a safe mount?